I love colors, however I often find myself gravitating towards neutral and earth tones in my wardrobe. Nothing wrong with that, but my hubby loves when I wear bright colors, so I love wearing them because he loves them. I have tried to start stretch myself more in the color department, and knew I wanted to wear this exact combo when I signed up to be a co-host for the
link up!
Also, I took these pictures while at the beach with my family back in July. So...I got my little sister and brother to jump in on the fun and share their fun, colorful looks with you also. :) I love my fam jam, and I think my little sister and brother are just so good looking, and I don't share them enough with you all. So meet my sweet sissy Taylor, and my handsome brother Reed.
Aren't they precious? My sister is a junior in college, and my brother is a junior in high school (they look older don't they?) I know...I look like I should be the youngest...yeah, yeah, yeah I get that all the time. One day I will be oh so happy to have that said, like when I am 40! right?!
My sister can totally rock a kimono like no one's business, I think they look great on her, but I just cannot manage it. I think it may be because she is so tall, and I am well, not so tall.
What are your favorite bold and bright pieces to wear? Link them up with us below!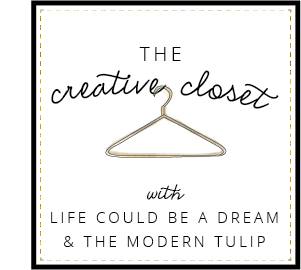 <div align="center"> <a href="http://www.lifecouldbeadreamblog.com/category/fashion/the-creative-closet" title="The Creative Closet"><img src="http://i1173.photobucket.com/albums/r593/janalynne528/creativeclosetbutton_zpsfa38b641.png~original" alt="The Creative Closet" style="border:none;" /></a></div>
alt="description" nopin="nopin'>