Many of you may have read my post from kinda late last night, it is so timely for me to follow up that post with this, because now more than ever am I certain that answering these questions led me to write the post I did yesterday about my story. It is because of that focus that I am certain that was a post more in line with my vision and aspirations for this blog than anything else I have written so far. Thank you so everyone who commented back to me in some form or fashion, you all brought me to tears on my knees before the Lord. He is so mighty. Praise Him!
On a slightly different note...am I the only one that gets totally overwhelmed with the blog world sometimes? Surely not. I am often so weighed down by the never-ending need for new content, and networking that I totally lose sight of why I am even a blogger to start with.
So today I have stepped back, evaluated my little blog in light of these questions, and feel a million times lighter. I think every blogger should stop to ask themselves these 5 questions on a very regular basis, even if you have been blogging for years. This is so refreshing, and helps narrow your focus, which in turns boosts your motivation.
QUESTION # 1: WHAT IS YOUR BLOG ABOUT?
My blog is about my marriage/faith, DIY projects and crafts, recipes, and handmade items. Narrow down what you are writing about, do not take the approach that your blog is about "a little bit of everything". You can still have a lifestyle blog and have focus on a few specific things. Narrowing your focus helps you as a writer to pour your energy into creating quality content for what you are most passionate about. Writing about everything under the sun will eventually wear you out. So pick somethings that make you giddy, what fires you up...write about those things.
QUESTION # 2: WHAT IS YOUR BLOG NOT ABOUT?
This question is just as important as the first question. Define what topics you will not write about and do not deviate from that list, even in the times you are desperate for content. Do not write simply to have a blog post that day, write because you have something you want to share, contribute, or inspire someone with.
QUESTION # 3: WHY DO YOU BLOG?
I think this should be asked monthly, or at least yearly. Remind yourself why you started this journey. For me blogging started as a way to document my engagement and wedding planning for friends and family. However the reason I blog now has changed into something entirely different. (And that is okay). I now blog to be breath of fresh air to my readers. I want to challenge young women in all stages of life to be Godly women chasing after the Lord, making beautiful homes, and blessing others with their creative gifts. I blog so that I can inspire and motivate my readers as well as myself to be the woman the Lord has called me to be in Proverbs 31, a woman who works to provide for her family, uses her creativity to bless others and make money, manages her home well, and loves her husband like Christ loves. So dig deep...why are you doing this? If you cannot formulate this answer, step away until you can. Everything you write comes out of this answer so it is important that you can always take yourself back to why you are doing what you are doing.
QUESTION # 4: WHAT DREAMS OR GOALS DO YOU HAVE FOR YOUR BLOG?
You will never achieve what you are not striving for. Set goals, and work towards those goals. Make hard goals and easy goals. Some of my goals are to reach 200 followers, find a Godly community of other bloggers, write a guest post for a blog much larger than mine, begin to have blog sponsors, and to attend a blog conference sometime in the future. Some of these may take awhile, and that is okay, blogging is learning to be patient and persevering. Dream big and set goals so that you have a direction.
QUESTION # 5: HOW WILL YOU ORGANIZE YOUR BLOG?
This includes so much from how will your actual design look, to how often you choose to post. Set defined boundaries for yourself. Create a space in which you can go to blog, set times that you will be on your computer, and times you will be away. Schedule time for writing posts, and plan ahead on giveaways, guest posts, and replying to comments. If you do not organize yourself and set boundaries you will find yourself wanting to pull your hair out, call it quits on blogging, or the opposite, you will be totally consumed by this virtual world. So get it together and create a plan.
I hope these questions help you to renew your mind the way they did for me. It was so so great for me to spend time thinking through my answers. I feel so focused on what I am setting out to do with my blog and pray that this will get you to that same place of focus and motivation.
How do you organize yourself for blogging? What works for you?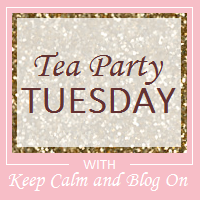 Also, stay tuned for a super fun guest post tomorrow!! Cannot wait to share!
xoxo,
Rachel